Lisa Weber – Founder and Editor in Chief – NJ | Email Lisa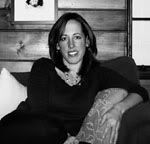 Lisa created the site in 2006 while working as a Labor & Delivery nurse. What started out as a labor of love soon turned into a full-time job, and before she knew it Lisa was trading in her scrubs to run Celebrity Baby Scoop. Lisa resides in NJ with her husband Jeff and their three kids, Grace, 12, Abby, 11, and Graham, 9.
Celebrity Baby Scoop is proud to introduce our editorial team:
Jenny Schafer- Senior Editor – Vancouver, BC | Email Jenny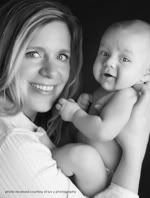 Jenny is the senior editor at Celebrity Baby Scoop. With over 5 years experience and a reputation for asking those 'tough' questions, Jenny has interviewed over 150 celebrities including Sarah Michelle Gellar, Hilary Duff, Heidi Klum, Jessica Alba, Tori Spelling, Melissa Joan Hart, JennyMcCarthy, Jewel, Rebecca Romijn, Elisabeth Hasselbeck, Mayim Bialik, Tiffani Thiessen, Alyssa Milano, Alyson Hannigan, Kris Jenner, Busy Philipps, Chris O'Donnell, Giuliana Rancic and Denise Richards, to name a few. Jenny is a proud mom-of-three and resident of Vancouver, Canada.
A semi-retired social worker and counselor, Jenny blogs with a keen social consciousness and passion to keep things positive. She has been interviewed by various news sources such as CNN, Zimbio, The Daily Beast, and was a regular contributor for HerSay. Photo: luv u photography
Lisa Estall – Staff Editor – Grand Forks, ND | Email Lisa
Lisa Estall is married to an Englishman who says "oregano" funny. Together they have a 4-year-old son and a 1-year-old daughter. Lisa has always loved anything celebrity related. She went to film school, became an intern for MTV and Fox, and has worked in publicity and promotions for movie, TV and music companies. A decade ago she founded a film festival in Manhattan, which she ran for two years.
Nowadays, she currently lives in New York reading gossip sites and watching too much Bravo TV while running her blogs Mogul Baby and Mrs. Mogul.
Kirstin Mirtich – Staff Editor – Vancouver, WA |Email Kirstin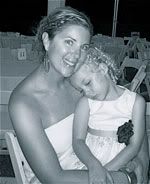 Kirstin is proud resident of the good old USA. She moved from Canada to Oahu, HI in 2001 when she met and then married the man of her dreams.  Recently – along with her husband Jason and her curly haired cutie pie Kaya, 4 – the busy mama relocated to Vancouver, WA. Although she holds a Bachelor's degree and is a preschool teacher by trade,  Kirstin fell into the world of celebrity blogging when she was offered a position to work as a writer at celebritybabyscoop.com… and the rest is history! Besides cleaning up after a husband, a preschooler and a crazy beagle named Baxter, Kirstin can be found on the couch, surfing for her next fix of reality TV trash, whatever that may be.
Francoise Shirley – Marketing Director – Minneapolis, Mn | Email Francoise
Françoise is the proud mom of two boys, Andrew 12 and Nico 10, and resides in Minneapolis, Mn together with her husband, John, and Shiba Inu, Nina. Originally from The Netherlands, Françoise enjoys following celebrities from all over the world. When she's not writing product reviews, setting up celebrity interviews or implementing marketing and p.r. strategies for Celebrity Baby Scoop, Françoise loves getting together with girlfriends for a glass (or two) of wine, traveling to her home country (among other European destinations), and power walking. Françoise also runs her own p.r. agency HollywoodConnectionsPR.com and never misses an opportunity to practice her wooden shoe dances (ok, that last one isn't true, just seems like people expect it when you're from Holland).
A special thanks to past editors: Jennifer, Mary, Sophie, Julie, Nadia, Sunny, Heidi, Beth, Maria, Gillian , Shayla, Desiree, Carolyn, Marsha and Estelle.